ABOUT LAILA
My name is Laila I have been teaching Step, Circuits and Aerobics for over 30 years, My aim is to encourage you to lose weight, lose inches, build strength and muscles so you can be in the best health that is possible. Something that can fit into your everyday routine or a weekly workout that suits your needs.
I know life gets so busy but a busy life should not stop you from improving your health.
It is very important to be active have healthy nutrition and exercise regularly to maintain a healthy life style.
Exercise improves bone density, it can prevent and improve osteoporosis in later life.
I have exercised regularly throughout my life it has always been something I enjoy and have done.
At the age of 10 I went to judo because I had so much energy no other sport would apparently wear me out.
I did lots of sports at school but my love for judo was what held my attention, I am a black belt but do not practice any more. We did squat thrusts, power moves, many exercises for speed and agility a little bit like my HIIT class. Of course it is a contact sport and when I was in my 20's I did not like the bruises on my legs. So it was Aerobics for me then on. The amazing fitness benefits and discipline from a martial art I have from doing judo makes me who I am today. I think every child should do an activity that brings confidence and health to them that will last a lifetime.
Come along to my fun friendly class it will be the best decision you ever made.
I am a fully qualified ETM (Exercise To Music teacher) I trained with the YMCA for this and I recently did my Kids street dance course with them, which was great fun. I am a fully qualified Step Aerobics teacher with Reebok.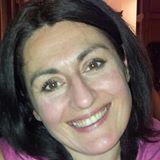 I am really excited about my NEW classes starting back up after the lockdown. Maybe you want to do face to face with me and book in from the 1st of June 2021.
Or if you want one to one zoom personal training, I am happy to discuss with you any wellbeing and fitness issues. From rehabilitation from covid, baby weight gain, menopause mid-section weight, anixety or stress I am happy to help call me ... 07976 276 195
I teach Step Aerobics, Circuit Training, High Intensity Interval Training, Tums and Bums, Kids classes,
mother and child workouts and I can help you with so much more.
Do you want to know about nutrition?
Is fasting good for you?
What it is detoxing?
How to eat clean?
How to build muscle?
How to tone up?
What is the best way to get fit?
Call me to discuss your needs I am happy to help 07976 276194
You can walk, run or skip to my classes or even drive, there is plenty of parking available in the local streets or spaces are provided in the car park. I teach in the King George V ark Woodhall Community Centre
New Class coming for mother and child at Hazel Grove Community Centre in Wewlyn Garden City